The Impact of Aromatherapy in Psychiatry – An Investigation on Natural Neroli Oil as Depressant Towards Senior Citizen
Keywords:
Depression, Aromatherapy, Neroli oil, Geriatric depression scale
Abstract
An investigation has been made on evaluating the effectiveness of aromatherapy on depression among senior citizens residing in selected old age homes. Pre experimental one group pre-test and post-test designs were used for this study. The data collection was carried out over a period of 30 days. About 40 senior citizen subjects were selected through the convenience sampling technique. In the pre-test, the Geriatric depression scale was used for assessing the level of depression among senior citizens. Aromatherapy was given by means of applying 5 drops of Neroli oil with 10ml of coconut oil to the forehead of all the subjects once a day for 15 days. After completion of the intervention, the post-test has been conducted among subjects. Descriptive and inferential statistics were used to analyze the findings of the study. It has been observed that a significant difference (P<0.01) in the mean score level of depression among senior citizens exists. The mean score was pretest 19.7 [± 4.22] and post test15.95 [± 4.74]. There was a significant association (P<0.05) was found between the depression score and selected demographic variables like gender, education, previous occupation, chronic health problems, marital status, and support system. Henceforth, it has been claimed that aromatherapy helps to reduce the level of depression among senior citizens.     
Downloads
Download data is not yet available.
References
A. S. Malik and H. U. Amin, Chapter 2 - Mental Stress, in: Designing EEG Experiments for Studying the Brain, Academic Press, 31-46, 2017.
P. Soysal et al., "Relationship between depression and frailty in older adults: A systematic review and meta-analysis," Ageing Res. Rev., vol. 36, pp. 78–87, 2017.
L. K. Sharp and M. S. Lipsky, "Screening for depression across the lifespan: a review of measures for use in primary care settings," Am. Fam. Physician, vol. 66, no. 6, pp. 1001–1008, 2002.
A. Seyyed Rasooli, F. Salehi, A. Mohammadpoorasl, S. Goljaryan, Z. Seyyedi, and B. Thomson, "Comparing the effects of aromatherapy massage and inhalation aromatherapy on anxiety and pain in burn patients: A single-blind randomized clinical trial," Burns, vol. 42, pp. 1774–1780, 2016.
B. Ali, N. A. Al-Wabel, S. Shams, A. Ahamad, S. A. Khan, and F. Anwar, "Essential oils used in aromatherapy: A systemic review," Asian Pac. J. Trop. Biomed., vol. 5, no. 8, pp. 601–611, 2015.
P. Holmes, "Neroli The lightness of being," Int. J. Aromather., vol. 7, no. 2, pp. 14–17, 1995.
K. Wang, R.-Z. Zhu, R.-F. Qu, and Z.-Y. Li, "Comprehensive two-dimensional gas chromatography–time-of-flight mass spectrometry for the analysis of volatile components in Neroli essential oil," Mendeleev commun., vol. 22, no. 1, pp. 45–46, 2012.
I.-H. Kim, C. Kim, K. Seong, M.-H. Hur, H. M. Lim, and M. S. Lee, "Essential oil inhalation on blood pressure and salivary cortisol levels in prehypertensive and hypertensive subjects," Evid. Based. Complement. Alternat. Med., vol. 2012, p. 984203, 2012.
M.-K. Lee, S. Lim, J.-A. Song, M.-E. Kim, and M.-H. Hur, "The effects of aromatherapy essential oil inhalation on stress, sleep quality and immunity in healthy adults: Randomized controlled trial," Eur. J. Integr. Med., vol. 12, pp. 79–86, 2017.
I. M. King, "King's theory of goal attainment in practice," Nurs. Sci. Q., vol. 10, no. 4, pp. 180–185, Winter 1997.
W. Steflitsch and M. Steflitsch, "Clinical aromatherapy," J. Mens health, vol. 5, no. 1, pp. 74–85, 2008.
J. A. Yesavage et al., "Development and validation of a geriatric depression screening scale: a preliminary report," J. Psychiatr. Res., vol. 17, no. 1, pp. 37–49, 1982.
T. Turten Kaymaz and L. Ozdemir, "Effects of aromatherapy on agitation and related caregiver burden in patients with moderate to severe dementia: A pilot study," Geriatr. Nurs., vol. 38, no. 3, pp. 231–237, 2017.
N. A. Fowler, "Aromatherapy, used as an integrative tool for crisis management by adolescents in a residential treatment center," J. Child Adolesc. Psychiatr. Nurs., vol. 19, no. 2, pp. 69–76, 2006.
J. Buckle, Clinical aromatherapy essential oils in practice 2nd Edition. New York: Churchill Livingstone, 2003.
S. Battaglia, The complete guide to aromatherapy 2nd Edition. Queensland, Australia: The International Centre of Holistic Aromatherapy, 2004.
B. M. Dossey and L. Keegan, Holisticnursing: A handbook for practice (5th Edition). Sudbury MA: Jones and Bartlett, 2009.
] R. Tisserand and R. Young, Essential oil safety. Edinburgh, Scotland: Churchill Livingstone Elsevier, 2013.
L. Halcon, Aromatherapy fundamentals for health professionals. University of Minnesota, Center for Spirituality and Healing, 2014.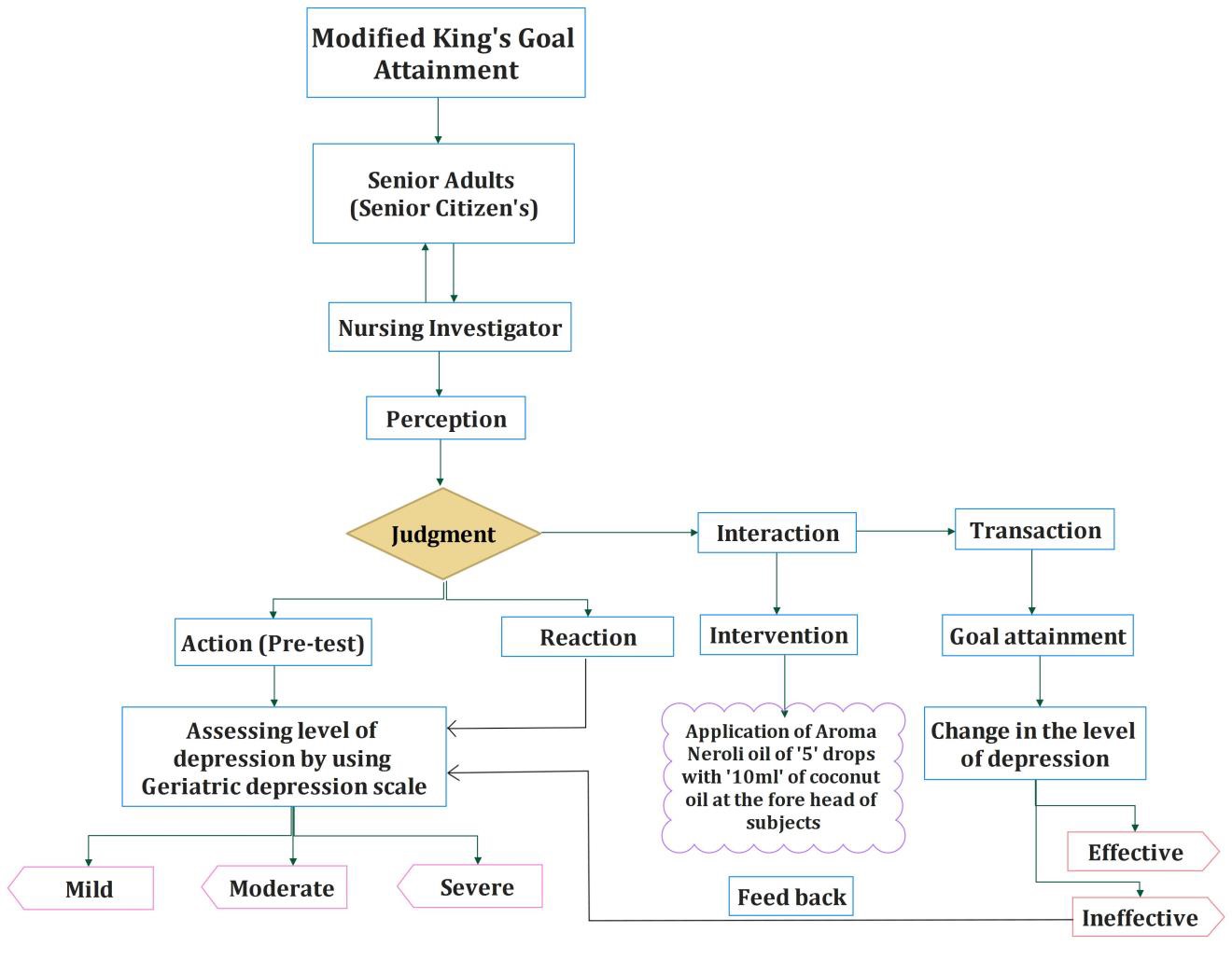 Downloads
How to Cite
[1]
S. N. Sathiya Preethi, "The Impact of Aromatherapy in Psychiatry – An Investigation on Natural Neroli Oil as Depressant Towards Senior Citizen ", J. Appl. Sci. Educ., vol. 1, no. 1, pp. 1–13, Jun. 2021.
CITATION COUNT
License
This work is licensed under a Creative Commons Attribution 4.0 International License.