Exploration of Various Issues Associated with Sustainable use of Sanitary Napkins
Keywords:
Sanitary napkin, cost-effective, antibacterial activity, sustainability
Abstract
Sanitary napkins are layered designs, as they need to satisfy different end-use proper-ties simultaneously. The most common issues with current napkins include leakage, odor, and the need for frequent change. To address these problems, a comprehensive survey was conducted among 500 women residing in two selected villages within the study area. The survey covered women's expectations of sanitary napkins, their percep-tions of these products, performance characteristics, and the challenges encountered with existing sanitary napkins. In the initial segments of the overview, the expectations from sanitary napkins, perception of sanitary napkins, performance characteristics and the problems in current sanitary napkins were addressed. The findings indicated that women prioritize absorption properties such as leak-proofing and dryness, as well as an odorless and soft surface. The most desirable functional characteristic was antibacterial activity. There were notable differences in the expectations, selection factors, and issues reported by women across different age groups. The collected data was used to design a cost-effective sanitary napkin made up of more than 80% biodegradable materials, promoting sustainability in the production of sanitary napkins.
Downloads
Download data is not yet available.
References
V. Newton, "Everyday Discourses of Menstruation: Cultural and Social Perspectives," Macmillan Publishers Ltd. London. pp.1-213, 2016.
D. Das & B. Pourdeyhimi, "Composite Nonwovens in Absorbent Hygiene Products Composite Nonwoven Materials: Structure Properties and Applications," Elsevier England, 2014.
S. Mishra, R. Pandey, M.K. Singh, "Development of Sanitary Napkin by Flax Carding Waste as Absorbent Core with Herbal and Antimicrobial Efficiency," International Journal of Science Environment and Technology (IJSET), vol.5, no.2, pp.404-411, 2016.
R.A.N.S. Wijesingha & M.A.I. Perera, "Developing Sanitary Napkins Using Corn Husk Fibres," Proceeding of the 15th Open Uni-versity Research Sessions (OURS), pp.129-132, 2017.
B. Runeman, "Skin Interaction with Absorbent Hygiene Products," Clinics in Dermatology, vol.26, no.1, pp. 45-51, 2008.
V. Goyal, "Scope and Opportunities for Menstrual Health and Hygiene Products in India," International Research Journal of So-cial Sciences, vol.5, no.7, pp. 18-21, 2016.
J. Hennegan, C. Dolan, L. Steinfield, et al., "A Qualitative Understanding of the Effects of Reusable Sanitary Pads and Puberty Education: Implications for Future Research and Practice," Reproductive Health, vol.14, no.1, 2017.
N. Malhotra & D. Birks, "Marketing Research: An Applied Approach (3rded.)," Pearson Education Limited, England, pp.1-912, 2007.
J.C. Nunnally, I.H. Bernstein, "Psychometric Theory (3rd ed.)," McGraw-Hill New York, vol.19, no.3, pp.303-305, 1994.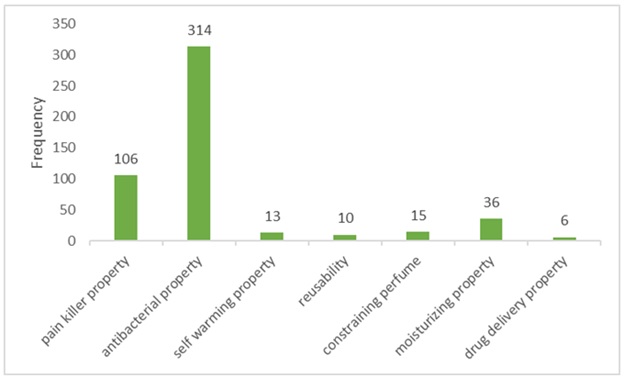 Downloads
How to Cite
[1]
Pratibha Singh, Ashima Srivastava, Ekta Bhatnagar, and andhya Bidhuri, "Exploration of Various Issues Associated with Sustainable use of Sanitary Napkins", J. Appl. Sci. Educ., vol. 3, no. 1, pp. 1–8, Apr. 2023.
CITATION COUNT
License
Copyright (c) 2023 Pratibha Singh, Ashima Srivastava, Ekta Bhatnagar, andhya Bidhuri
This work is licensed under a Creative Commons Attribution 4.0 International License.